Kitchens ARE the Center of the Home
Kitchens Are The Center Of The Home - How Does Yours Compare?
Every sitcom, at some point revolves around three rooms in a home. - it's True! TV has trained us on what to do in our homes, that and of course our moms! So, do you know what 3 rooms are most popular rooms in a home? Right! The Kitchen, The Living Room and The Master Bedroom. We'll stay out of the bedroom for now, but let's look at what makes the kitchen SELL a home!
First Everyone want's a CLEAN kitchen, right? Clean up! Straighten up! Pack Up! and Wipe it Up! Clean the clutter off the counters, clean the appliances, clean the pantry out - Great time to donate goods that you will never cook or eat to a local food bank - Check the dates and bag them up! Pack the big stuff you are not going to use in the next few months.. you are moving, right? You don't have time to cook, much less get fancy. Pack the pasta maker, the blenders, the lobster pots, the wine corks and cookie cutters. Leave your cupboards lean and clean!
Get rid of drab, worn looks. Yes, your toddlers and their sticky hands have left their "mark" on your kitchen surfaces. Cabinet Doors and drawers get squeaky and loose, the pulls and knobs get greasy, pesky laminated vinyl particleboard cabinets start peeling and are chipped. The counter-tops show signs of your middle-schooler learning to cook, the candle that burned the laminate, the granite that needs to be polished and the sink that is stained and will not come clean. Even the cat left things behind that are sure to kill the deal for dog lovers or non animal enthusiasts! Spend your money here,... call a cabinet restorer, add new hardware, replace doors and drawer facings, clean tile and grout surfaces, degrease, degrease, degrease. Fresh sells every.. single.. time. P.S. you don't have to spend thousands, but chances are you'll get a dollar for dollar return here.
We have a few kitchens that stand out in our featured listings right now... this is one of them: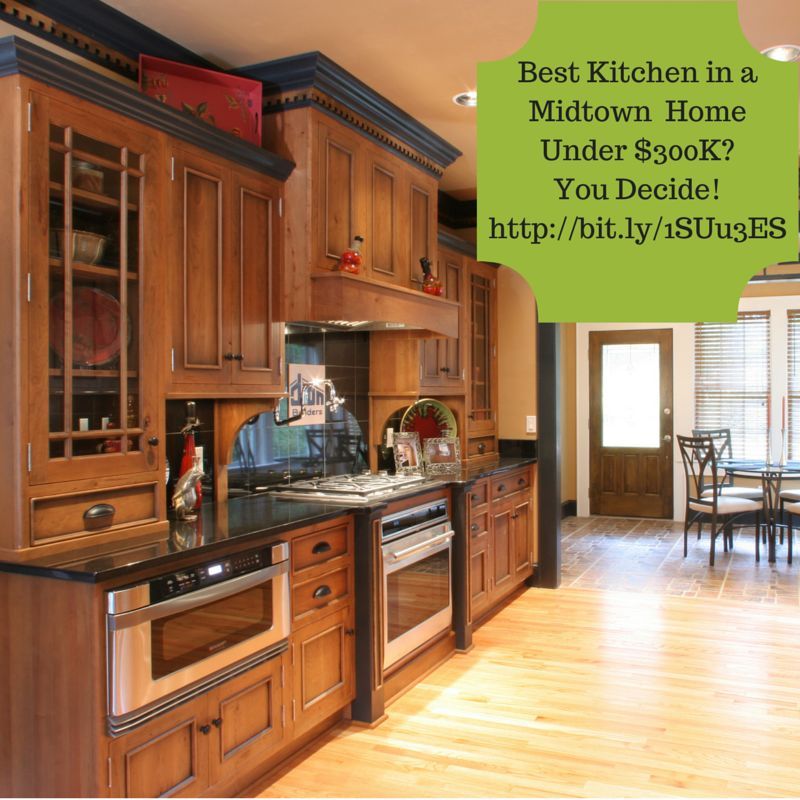 Thinking of selling your home and don't know where to begin? Let us help you prepare your home to sell and capture all the features that people will love about your home. Marketing, photography and of course pricing is crucial to your home-selling success. First Story Real Estate is here to help.