Trusted Affiliate Service Directory From First Story Real Estate
Need Work Done at Your Home?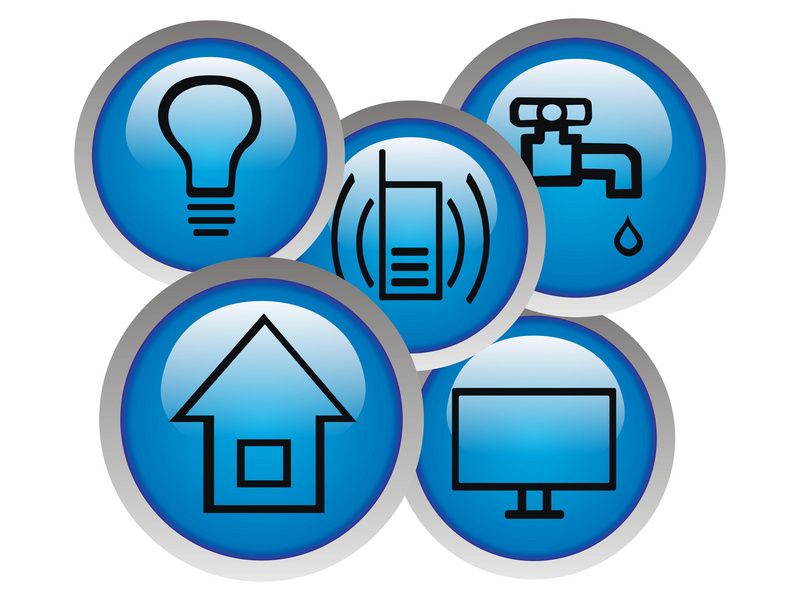 Sooner or later, all homeowner's have a weekend emergency, maintenance issues that arise and occasionally just need total home make-overs or additions. Over the years, First Story Real Estate Company has had the pleasure of working with reputable vendors, contractors and professionals who have offered our Company and our customers top-notch services. We keep a running list of these trusted service providers, so check back often for updates. Who do you know that should be on our list? Have them drop by our office in Midtown at 316 Williams St. Tallahassee, FL 32303 for a meet a greet with our agents and Broker and we will be happy to add them to our list. We won't recommend people we have not worked with,.. so again, these are trusted professionals.
Wondering what might offend buyers if you are selling? We can help - Take a look (especially #4!): "The 5 Top Home Buyer Turn-Offs of 2015."
Are you thinking of selling your home.. and if so, do you want us to stop in and give you a "Best Practices Preparation Checklist for Sellers?" Just call us... whether for a home valuation or a comprehensive look at your home, at what repairs or makeovers will net you the most money when selling..we do that for FREE. Just click on the header button... we'll be right with you!
Meanwhile... bookmark this page and save it for future reference!
~ Debbie Kirkland, Broker 850-727-0066
Appraiser
Skip Poppell
850-894-4004
J.D. Salley
850-222-7169
Timberlane Appraisal-Greg Lane
850-894-1598
Appliance Repair
Clines Appliance Repair
850-926-6510
850-524-1797
Asbestos
Southern Earth Sciences
Contact: Roy Russell
850-576-4652
Air Conditioning
Air & Heat, LLC-
Contact: Homer "Corky" Floyd
850-528-9062
Carpentry
Finish Cabinetry -Bruce Reed
850-421-9920
850-508-8836
Carpet Cleaning
Extreme Carpet Cleaning
850-422-2227
Miller's Carpet Cleaning
850-576-5141
Chimney
Jay Walker Enterprises, Jay
850-562-4692
Homestead Chimney Service
Contact: Phillip Martin
229-377-5863
Cleaning Service
Judy's Cleaning - Kathy Shirley
(850) 210-9198
Catherine's Cleaning
(850) 322-3131
Concrete
Randy Langston
850-933.4023.
Chuck Atkins
850-570-0253
David Harding/ Harding Concrete
850-599-5490
Contractors
Charles Temples
850-545-0235
Nathan Roberts - Roberts Construction
(850) 528-3989
Demolition
Great Southern Demolition
850-422-3366
Drainage/Backhoe
Mark McDonald
850-545-5855
Adam Fiedler (drainage systems)
850-251-4700
Alan Stone
850-567-2899
Electrician
Gerry Caldwell
850-509-0067
Freddy Ball
850-509-1628
Engineer
Bill Baldwin
850-386-3206
Blackhawk Engineering
850-224-4295
Foundation
Ram Jack Foundation, Dave Baker.
850-567-4644
Tim Hay w/Foundation Services
850-877-1313
Insulation
Ricky w/Big Bend Insulation
850-545-5357
850-575-8811
Irrigation/Landscaping
Josh Baker w/Baker Landscaping
850-528-0601
John Hutchinson w/Raindance
850-224-7246
Home Repairs
Steve OConner –Handyman Matters
850-907-3358
Jim Matthews
850-556-0018
Bill Shultz w/Sunlit Construction
850-556-1934
Bill Davis w/Davis Construction
850-545-9414
HVAC
Harper Revell
850-877-1306
Corky Floyd
850-528-9062
Mold Mitigation & Testing
John Hassler w/Indoor Environmental
383-6653/556-6825
Oil Tank Removal
Josh Roberts
850-567-8892
Painter
Mike Tiller
850-556-5829
Bob Sutton
850-556-3533
Sid Cooper
850-894-9480
Jim Rayns
850-545-7110
Plumber
Eric Snover
850-445-8943
Steve Green w/Green Plumbing
850-510-1117
White's Plumbing
850-576-3510
Joe Boone Plumbing
544-3025/562-0264
Pools
Fain Searcy-Builder
850-509-0524
Neil Laws
878-5462/545-7887
Remodel
Bob Janus
668-2623/545-8505
Arista Contact: Walter Siciak
850-668-6309
BEC & Company
Contact: Barney Crutchfield
528-2299/656-2608
Fain Searcy-Builder
850-509-0524
Nathan Roberts - Roberts Construction
850-528-3989
Scott W/Bentz Construction
850-509-4693
Ed Dion
386-5664/528-4467
Restoration
Jeff Grant w/Bone Dry Restoration
878-6469
Roofer
Rowe Roofing
(850) 270-6122

Stubbs Roofing
(850) 597-8866

Parker Bros. Roofing
(850) 656-8112
Tim Nettles w/Florida Roofing
(850) 222-1050
Heritage Roofing Corp
Contact: Dave or Max
(850) 877-8480
Roof Repairs
Russell Stilwell
893-8831/933-3239
Septic
Apalachee Backhoe & Septic
(850) 528-6354


Buddy's Septic
850-574-6027
Brian's Septic - Brian Miller
850-309-0000
Womble's Septic
(850) 575-8200

Soil Testing
Soils, Sediments & Subsurface, Inc
Contact: Drew Robertson
(850) 222-SOIL (7645)
Spas
David Kinser Spa, Inc
(850) 942-7116/508-6103
Stucco
Artistic Perfection
850 942-5933

Bobby Blackburn
(850) 509-4726
Stump Grinding/Tree Service
Red Hills Stump Grinding
(850) 528-6036
Cricket's Tree Service
(850) 878-8464

Tile
Matt Bryants Custom Tile
(850) 591-8877
Randy McQuaig
850-321-1336
Well Drilling - Maintenance
Mill's Well Drilling
(850) 562-2906
Waterproofing
John Hassler
383-6653/556-6825
Dri Coat
222-7789/528-6433
Windows
Lowells Windows
(850) 668-8763/878-5135
Bill Shults w/Sunlit Construction
(850) 556-1934
WDO's
Dan Graham
(850) 894-2222
Alex w/Leon Exterminators
(850) 576-3955
Rex Thomas
(850) 528-6461
Brian w/1st Choice Pest Services
(850) 656-5982
Wood Floors
Tallahassee Floor Finishing
(850) 656-5500
Wood Rot
Bruce Reed
(850) 508-8836
Buzz Hill
(850) 509-7147
Alex Dinkleman
(850) 509-3678
Mark McDonald
(850) 545-5855