Marketing Ingredients:
Preparation before a home is advertised can mean thousands of dollars to home sellers. Anyone can list a home, but very few agents take the time for the extra steps and analysis of properties that are needed to give home sellers a clear understanding of profit potential and time savings. That's what makes Century 21 First Story exceptional. There is a difference in simply advertising and true marketing. There's a difference in experience levels of agents, how they are trained and sometimes just common sense. Take time to learn the difference our agents give to our customers and why the culture at Century 21 First Story Real Estate feels like home.
Let's meet in person and examine the property
First, let's get to know each other! Once you're ready to work with our team, we'll meet together for a Buyer Consultation to focus your search and determine what you want and need in a home. No one should ever give you a price on something they have not spent time in, personally visited or evaluated. Also, you are our most important marketing asset. Learning why you purchased a property, what improvements have been made, and why you bought the property are all important facts and emotions that will help us know why others may love it or need more information before they consider a purchase. Our checklist is proprietary and a tool that is invaluable as we evaluate your home or property. One hint, it's about the home's condition, desirability, demand, and even the neighborhood amenities. It's about what will make you money and what can cost you potential buyers! Data, economics, and location are all considered before we finalize our plan, so let's talk first and be prepared for every objection and educate-to-negotiate!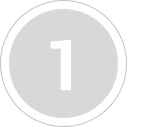 Identify the right buyer for your home
We will study market trends, not just for price, but we will outline how to engage with as many buyers as possible that would be interested in your home, and who are looking in your area, and understand what they are looking for and how to make your home stand out in their search. We will target audiences of buyers on many platforms using technology and our market partners that have global exposure, proven exposure techniques, and stunning websites. In addition, we market to not just buyers, but past customers, neighbors, friends, family, and other Realtors and all their buyers! It only takes one, but what if we brought you several buyers! Wow!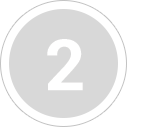 Prepare a home - even for an as-is sale - and you for your move
Our agents want to get to know you and your reasons for selling. Need to move for a job? Want a shorter commute? Getting married? Having a baby? Need to upgrade or downsize? While we are working together, there are really no secrets or reasons to keep important information from us. We are trained to handle objections, to find solutions and we have a team of resources for almost anything you need as you prepare your property for sale. We are also the ones you should ask about help with your move as Century 21 offers moving assistance and discounts that can save you hundreds of dollars. On the flip side - if you're leaving our area, our agents also are very networked throughout the State and Country and want to make a direct referral for you to another professional who is laser-focused on your needs, who will listen and prepare for your next home search. We will set up to contact with personal phone calls and interviews until we find the right fit for you!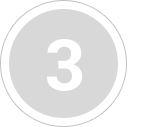 Position for optimum price and terms
Market values change - and sometimes even during the term of a listing. What could affect your home's value? What terms will a buyer potentially use when negotiating a contract and will that make your sale easier or more profitable? You contacted us because you want to sell, you have a reason to get out of one property and onto another phase of life. We will be beside you as you evaluate every offer and your goals.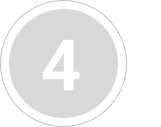 Understand marketing timelines and unique plans for your home
When you're ready to list your property, you become part of our team. While we will share our unique value to you along with our track record and our goals, we are here to listen even moreso. Your role is as important as our team, photographer, videographer, our social media specialist and our website providers. Your agent has a well-planned timeline for marketing your home. Your participation is important as we move through the steps needed to expose your home to our audiences. You will be informed not only of what we are accomplishing but how it working - you can actually see the results in bi-weekly marketing reports. You will also be sent links that you too can share with friends and socially!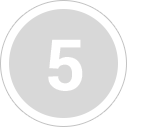 Acceptance, appraisal, and inspection
The buyers made an offer, and the home will go through appraisal and inspection. The appraisal guarantees that the price of the property matches the condition of the property while the inspection makes sure that everything in the home is functioning properly and there are no major issues inside. These are the last steps before you hand over the keys to your home in a new owner's hand... for good! We hope they love and enjoy it as much as you did.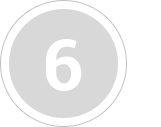 Time to close and pass the keys
Get excited because it's time to close on your home! This process includes going through all of the final paperwork and signing your name one last time on your property! Don't forget that we are here well after a sale. Our work never really ends, and our relationships last longer because you are important to us! We will stay in touch, that's a promise!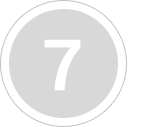 Ready for a marketing consultation?
What do you need to do first before you list with our professional marketers?
Schedule a Call